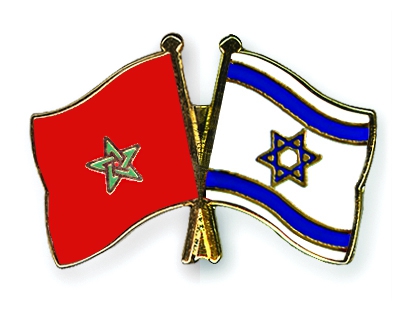 Israeli app will track human rights defenders in Morocco
Last week, a situation that has been taking place in Morocco for quite some time has been made.
Indeed, it seems that spyware produced by an Israeli company called NSO would allow the Moroccan government to target human rights activists.
This article will also interest you: What if the Huawei phone could install despite all applications Google banned for him?
Amnesty Tech's report published on 10 October, two human rights defenders in Morocco were targeted by this Israeli-origin surveillance technology. They are Maati Monjib, an academic and human rights activist, and Abdessadak El Bouchattaoui, a human rights lawyer who defended some protesters during the Hirak social justice movement in a Moroccan region, the Rif region specifically.
Several times, they were tempted to be misled through malicious links they received via SMS. If he had unfortunately click on these links. He would have installed on the phone a malware called Pegasus. This software would have allowed the publishers to take control of the phone, and spy on them. The same software was used to spy on members of Amnesty International in 2018, which was fighting in Saudi Arabia for human rights. The software is owned by the Israeli group NSO, which is known to sell its software to government institutions.
Mostly intelligence services. leading many to believe that it is the Moroccan intelligence services that are behind these espionage attempts: "Amnesty International's research has uncovered new frightening evidence that shows once again how NSO Group's malware facilitates the repression of state-backed human rights defenders" explained Danna Ingleton, Deputy Director of Amnesty Tech. "To subject peaceful protesters and activists who denounce Morocco's human rights record to harassment or intimidation through invasive computer surveillance is an appalling violation of their rights to privacy and freedom of expression. »
it is known that in 2019 precisely in the month of May, the international body for the defence of Human Rights Amnesty International had Brought legal action against the Israeli Ministry of Defence request the cancellation of the NSO Group's export licence in what it's all about their spyware. For this reason Amnesty International, it makes it clear to the Ministry of Defence that it is a to mortgage human rights by allowing his society to commercialize these spyware.
Indeed, these attempts at espionage are part of a slightly broader policy of the Moroccan government it seems to have been since 2016, especially against the growing repression protesters in the Rif region in the north of the country. That's who makes that for some time now, advocates human rights are increasingly exposed to this kind of harassment. We know that April 2018, Abdessadak El Bouchattaoui, 1 activist targeted by this was sentenced to 2 years in prison for criticising excessively against the authorities. "Surveillance is a form of surveillance punishment. We can't act freely. Make you suspect that you are supervised is part of, t[la stratégie des autorités]he goal is to to give the impression of being under constant pressure. »
In this regard, the Israeli group is being questioned as complicit in all these violations. "The latest evidence clearly shows that NSO is currently unable to prevent states from using its surveillance technologies illegally to violate human rights (…) Instead of trying to whitewash human rights abuses associated with its products, NSO must immediately put in place more effective due diligence processes to ensure that its spyware is no longer used inappropriately. Danna Ingleton was charged.
Now access an unlimited number of passwords: