Dark Web: a hack that resulted in the theft of 600,000 credit card numbers
That digital data theft isn't just about legitimate platforms.
Indeed, it was reported by the specialized online media Bleeping Computer, that a black market on the dark web was allegedly hacked. Those responsible for this computer hack managed to steal several digital data that were being sold illegally on the platform in question. Among them personal data but also financial data. Let's talk about financial data. More than 600,000 credit card numbers in the summer stolen during this hacking. With what they have just undergone, it is unlikely that the initiators of this platform can still reopen.
This article will also interest you: The French have their data sold on the black market of the Dark Web
The store targeted by the computer attack is known as Swarmshop. It is specifically designed to market information and digital data illegally. People who tend to visit this online store go there to get stolen credit card numbers, personal data, exchange cryptocurrency or buy PayPal. The group-IB's cybersecurity specialists, those who discovered this unusual computer attack on March 17, have not failed to bring to the attention a less funny situation.
On another cybercriminal forum, it was possible to have access to the contents of this stolen database. Computer security experts say it contains certain data such as:
– nicknames,
– passwords,
– the coordinates,
– the activity history of The sellers' directors and buyers of Swarmshop.
"All sellers have lost their goods and personal data. It is unlikely that the card shop will reopen," the Group-IB security researchers said in their reports.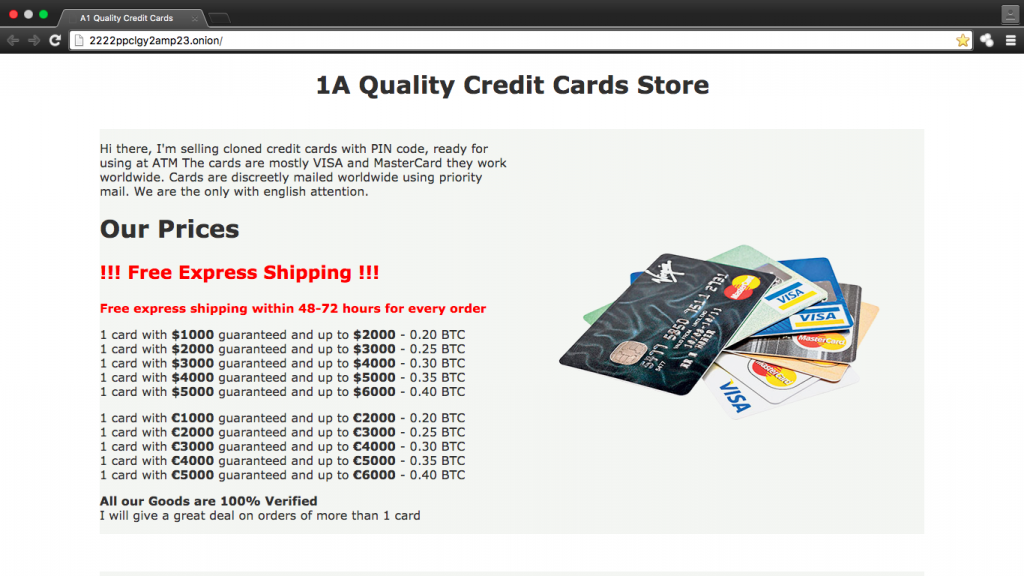 For clarification, it should be mentioned the fact that Swarmshop online platform that gather a community of nearly 12,000 illegal traders of the dark web.The computer attack that targeted him is not the first of its kind. In 2 years this is the second attack that targets platforms of this kind.
In addition, the database that is put up for sale by hackers contains 623,036 credit card numbers specifically. These credit card numbers come mainly from countries such as:
– the United Kingdom
– the United States
– France
– Singapore
– Saudi Arabia
– Brazil
– China
– Canada
– Mexico.
Group-IB researchers were able to demonstrate that "498 online bank account identification documents and 69,592 U.S. Social Security numbers and Canadian social insurance numbers." With such data, cyber criminals have the opportunity to initiate multiple computer hacks or acts of malice.
At this time, the hackers behind this computer attack have not yet been identified. We still don't know why they might have been motivated.
Now access an unlimited number of passwords: