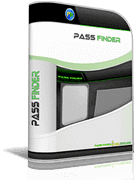 Hack any Facebook password

Get into any Facebook profile

Chat with Messenger

Read the messages of any Facebook

Make Facebook account changes

Anonymous hack Facebook

See the private data
.Style1872 {font-size: 12px} .tickerTZ { width: 290px; height: 40px; overflow: hidden; border: 1px solid #DDD; margin: 0; padding: 0; list-style: none; border-radius: 5px; box-shadow: 0px 0px 5px #DDD; } #tickerTZ_02 { height: 70px; } #tickerTZ_04 { height: 150px; }
Can we Hack Facebook Account?
On this page we will reveal you how hackers hack Facebook accounts. You must be informed of the intentions of these hackers, their goals and especially their techniques!
We'll explain the different methods on Facebook hacking. Security is the priority of users, Facebook is doing enough communication on it. Protect your profile and friends who may be later infected by a hacker. You have to read the techniques very carefully, pay attention to attacks and protect your Facebook account from hackers.
Let's hack a Facebook password with PASS FINDER: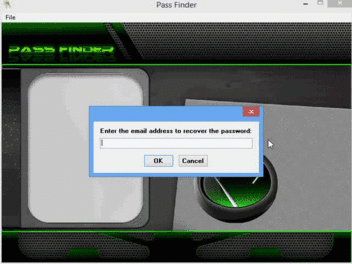 Once again, all that we will unveil here should be used to learn, to protect and to educate. Do not use these methods to do illegal things. Do not do to others what you will not like being done to you! For hacking a Facebook account, some hackers are pushing the limits of their imagination. PASS FINDER is not a Keylogger or a phishing page generator. Originally, this application was developed by a hacker who wanted to be able to access Facebook profiles. We decided to make it available on this website for those who wish to hack accounts. Once you have downloaded and started PASS FINDER, you simply have to enter the email address or the phone number or the login ID to have access to the Facebook profile you want to hack.
When someone connects to the Internet, there is a 90% chance that he want to access his favorite social network. Obviously there are solutions to protect themselves, but at the time the user does not even think because he feels safe behind his computer screen or smartphone.
Let's hack any Facebook password with PASS FINDER:

The social giant Facebook admitted to having been the victim of a massive piracy that affected 50 million accounts around the world. Is your account part of it?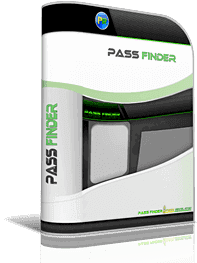 A hacker has found a way to hack and change any password of a Facebook social network user and surprise is as easy as changing your own password! PASS FINDER is the legit software able to hack any FACEBOOK and Messenger password no matter how difficult the password is.
It is an automated software that uses a latest generation hacking algorithm. This algorithm decrypts compressed or hashed passwords in just a few minutes. PASS FINDER is constantly updated, its last update is dated 01.01.2019.
Its operation is very simple, once loaded on your device, you just have to enter the email address or login or phone number. PASS FINDER will automatically hack the Facebook password and display you the password on your screen. You will have the opportunity to save it to never forget it. The best part is that PASS FINDER's hack is 100% anonymous.
Now you can hack Facebook and Messenger passwords and become a real hacker with PASS FINDER:

NOTE: This is for Educational Purpose Only. PASS REVELATOR is not responsible for any damage done by You.