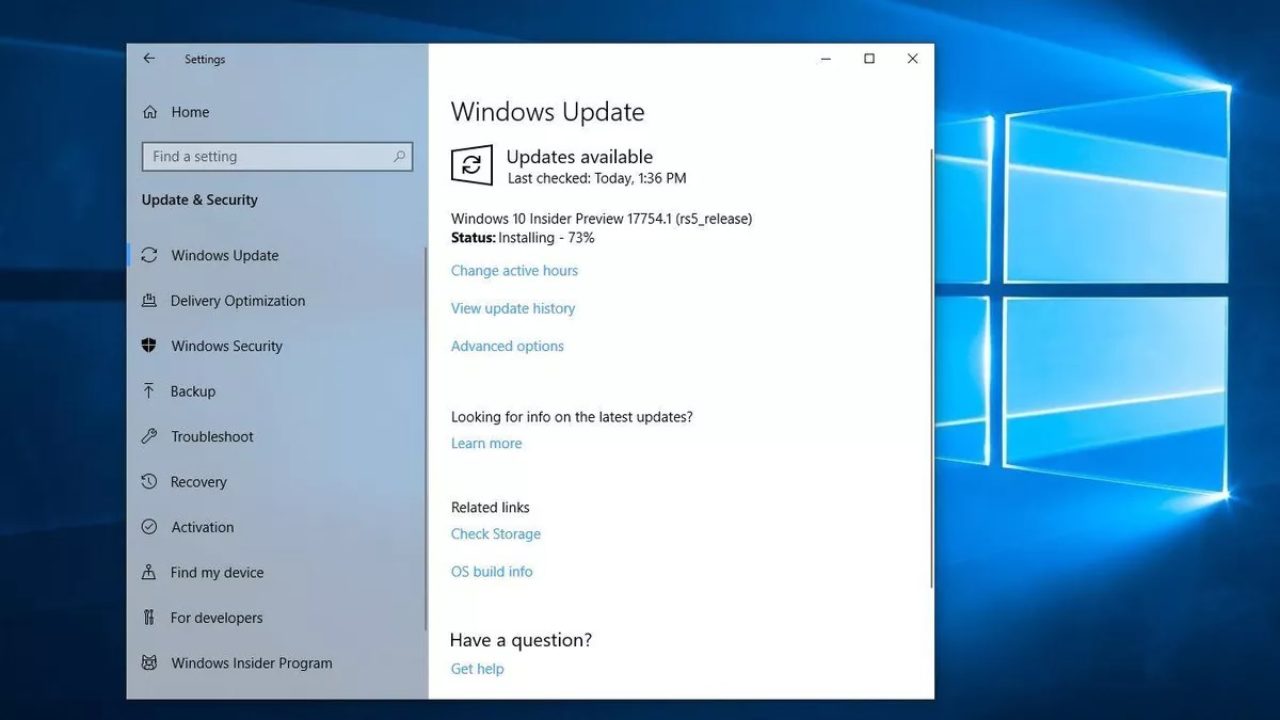 Microsoft wants to get rid of Windows 10 updates that disrupt its operating system
The goal is to prevent companies from avoiding several other difficulties that may be related to the update.
Last week, U.S. giant Microsoft unveiled a feature called "Known Issue Rollback" that allowed IT administrators the ability to cancel update processes that don't fit as part of security patches if that's a problem.
This article will also interest you: Hackers offer to resell pirated source codes to Microsoft
In practical ways, it's not uncommon for Microsoft updates on Windows 10 to be often annoying. With the new feature offered by the Redmond giant, the IT professional will be getting a lot of help. In this way, when an update does not appear necessary or useful, administrators will have the opportunity to return to the updated preview when this will cause operational disruptions. Of course, this feature is not about security patches.
Part of this new deployment, the Redmond giant will no longer force its customers to accept the changes that are often included in these updates that are sometimes operationally imperfect. "While quality has improved over the past five years, we recognize that sometimes things can go wrong and go wrong," Senior Program Manager Namrata Bachwani said in a sincerity, in a video posted on March 2 at Redmond's firm's Ignite virtual conference.
"Until now, it's all or nothing, you either had to install the entire update to take advantage of the patches, but also take responsibility for the problems, or you had to ignore everything," Bachwani said. "The administrator could choose not to install the update because he had heard that it was causing a problem, or he could uninstall it if he noticed a problem, and as a result, no longer took advantage of all the other fixes in the package, interesting changes or those that he might need," she continued.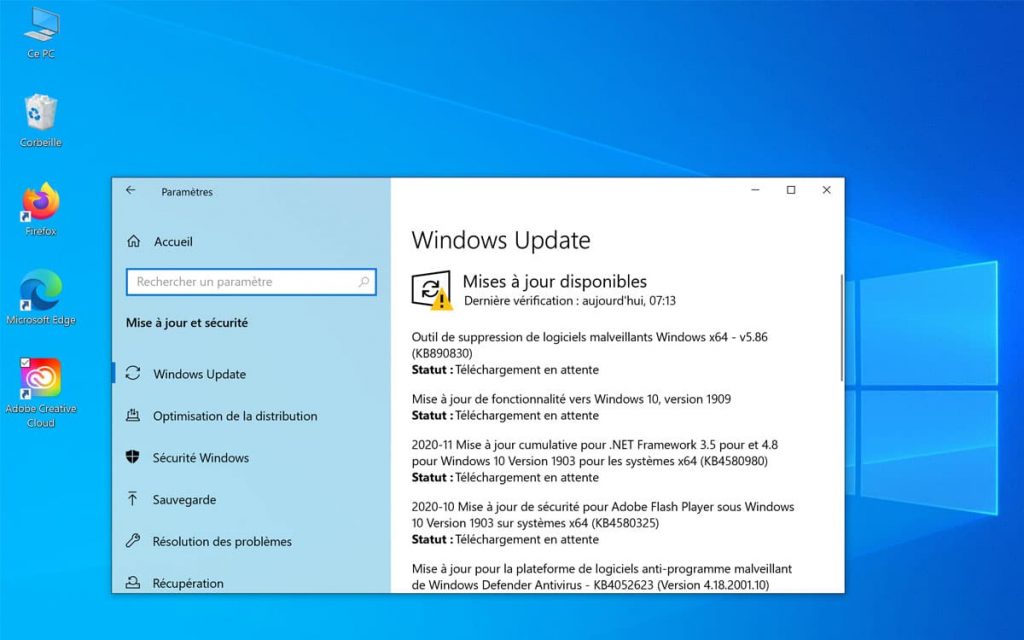 The directors are very familiar with Ms. Bachwani's situation. They have never been able to be in tune with this way of Microsoft to group all the fixes of the operating system. Forcing them to accept them when some were not even useful to themselves. This is unlike the older version of the operating system, where updates were offered separately from Microsoft in a separate and separate way. This situation has revolted many. Indeed, the latter see this as Microsoft's "take it or leave" method, often reluctantly accepting them having no alternatives.
Today it seems then that Microsoft has listened to the complaints. "We listened to you and found a way to deal with this kind of scenario in a targeted, non-destructive way," Bachwani said.
The new "Known Issue Rollback" feature is supported in the 2004 version of Windows 10 also known as 20H1. In this release, administrators have the option to cancel nearly 80% of the changes made by an unwanted update. But this is not the case for all versions. In this case it is that of 1809 and 1909. For the latter, the functionality is only partially supported.
"If a fix causes a serious problem, the services hosted by Azure and Windows work in tandem to update this policy on the device and disable the problematic fix," says Vernon, the program's senior manager.
When it comes to small businesses or the general public, Microsoft is responsible for managing this feature. In this regard, Mr. Vernon states: "The configuration change is done by us in the cloud (…) Devices connected to Windows Update or Windows Update for Business are notified of this change and it takes effect the next restart."
Now access an unlimited number of passwords: